Easy-to-use analytics to increase your practice's productivity and profitability
The data you need to make smart business decisions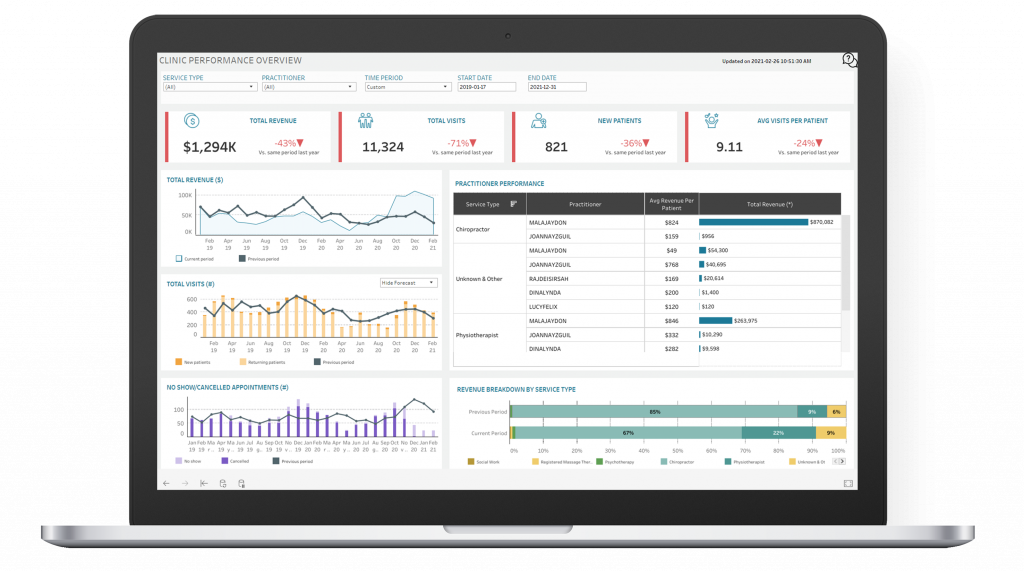 Make informed business decisions with interactive dashboards that include visualizations on revenue, performance and more.
Grow your business by analyzing your clinic's scheduling fluctuations or most and least requested services.
Plan for seasonality by comparing performance on a monthly or yearly basis.
Find the patterns by analyzing trends in no-shows, cancellations, returning patients and new ones.
Understand how patient demographics effect your revenue and growth by tracking age, gender and other factors.
Data and analytics to elevate your patient care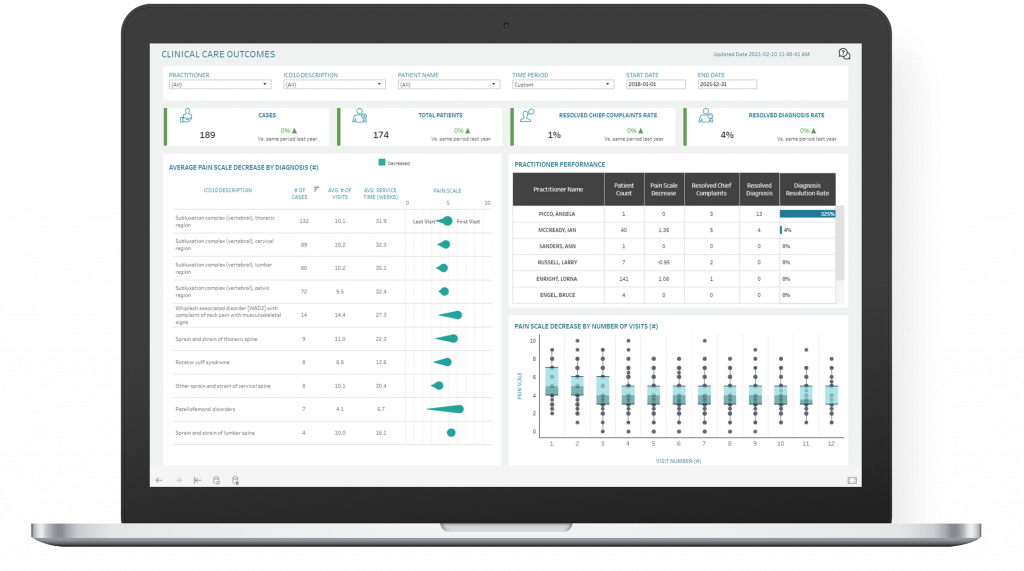 Understand and improve clinician performance by filtering clinical outcomes by practitioner or diagnosis.
Improve your patient care by tracking patients' progress and experiences.
Track your clinical progress by comparing major Key Performance Indicators such as chief complaints and Diagnoses Resolved.
Ensure your treatment plans are effective by checking trends in improvements over visits.
An easy-to-use interface with powerful visualizations
Easily see your most important information like revenue, appointments and clinical outcome at a glance.
Collect insights on your clinic's performance with powerful yet easy-to-interpret visualizations.
Stay in the know by accessing real time data and filtering information based on your needs.
Get a holistic picture of your business by easily changing views from clinic to service, practitioner or patient.
If you're interested in learning more about OCA Aspire you can book a personalized demo below. Or, if you're ready to begin your transition, click on Get Started to begin your journey today!
"I find OCA Aspire is a user friendly interface, limited only by your imagination. It's easy to use, provides quality notes for archiving and requires no additional office equipment.
Its future amalgamation with a billing platform makes this a totally comprehensive package, produced by the profession, for the profession. Highly recommended."
– Dr. Brooksbank
Learn more about our patient experience features: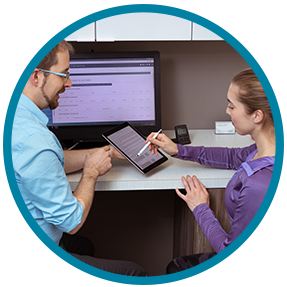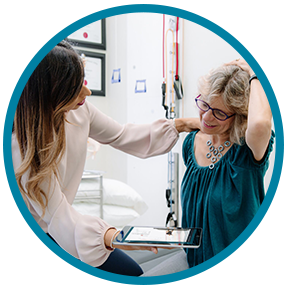 Exercise and Education Portal