A new electronic health record that supports your specific practice with built-in templates
Spend less time documenting and more time with your patients. OCA Aspire's EHR is designed by chiropractors to ensure an efficient and compliant workflow. It is intuitive to learn and offers built-in templates to allow for easy system adoption.
Quick and effortless charting
Efficiently document your patients' SOAP notes with built-in templates that cover all common cases.
Collect the required clinical evidence with built-in tests that are precisely designed for each anatomical region.
Effortlessly document your notes by using voice dictation, quick shortcuts and interactive MSK diagrams.
Save time on notetaking with prepopulated sections based on intake forms and your former notes.
Ensure compliance with interactive prompts that remind you of incomplete notes, obtaining consent and more.
Never forget vital details by automatically pushing all required info to the next visit.
Smart Case Management and Patient Profiles to keep your clinic organized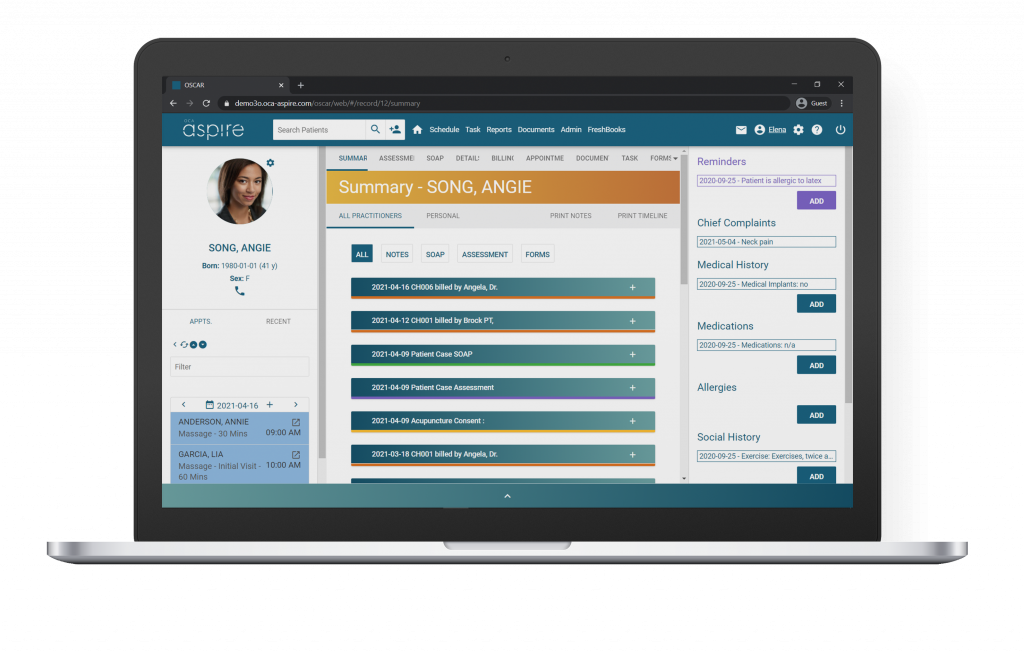 Ideal for any multidisciplinary clinic to simplify practitioners' collaboration.
Optimize treatment plans for the best outcome by tracking and monitoring your patients' progress.
Organize your files by creating as many cases as you want and categorizing them based on injury, complaint and more.
Never miss a detail that can affect your treatment plans with OCA Aspire's cumulative patient profile.
Quickly access any patient information by searching through electronic patient files with unlimited storage.
Easily access your recent files and upcoming appointments through a simple Side Scheduler.
An EHR with patient experience at its core
Enhance your patient experience by spending less time documenting and more on providing exceptional care.
Engage patients by visually referencing interactive anatomical diagrams.
Never ask a question twice by having comprehensive and accessible notes that can be shared among practitioners.
Exceptional patient care powered by data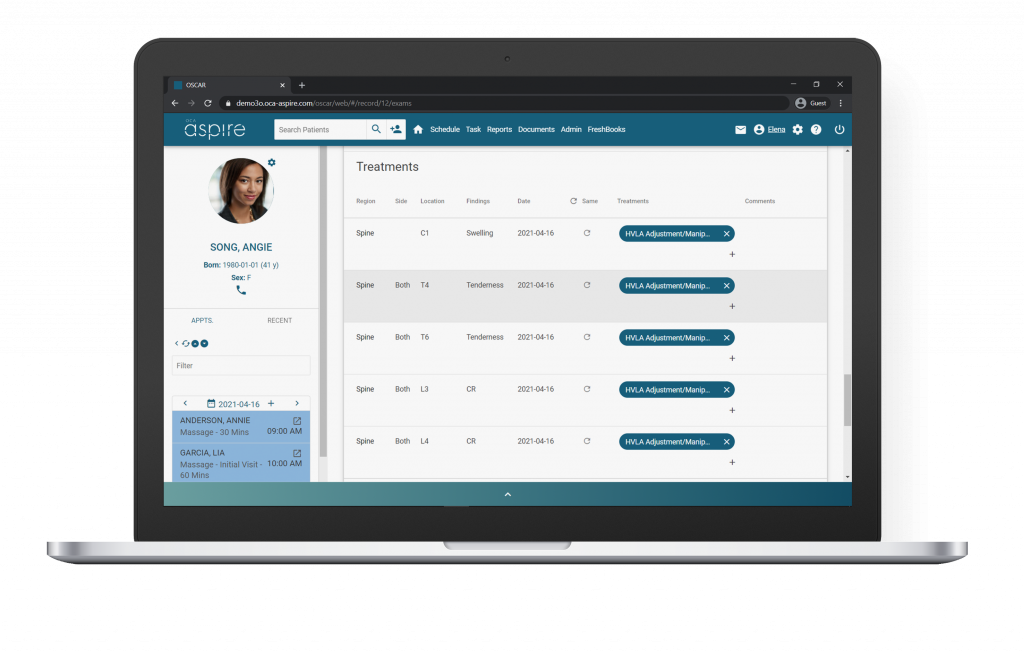 Improve patient satisfaction and clinical outcomes by tracking patient progress and optimizing their treatment plans.
Measure the quality and efficacy of your provided care with ICD-10 Libraries.
Never lose track of patient progress with our customizable Visit Counter.
Flexible charting that adapts to your style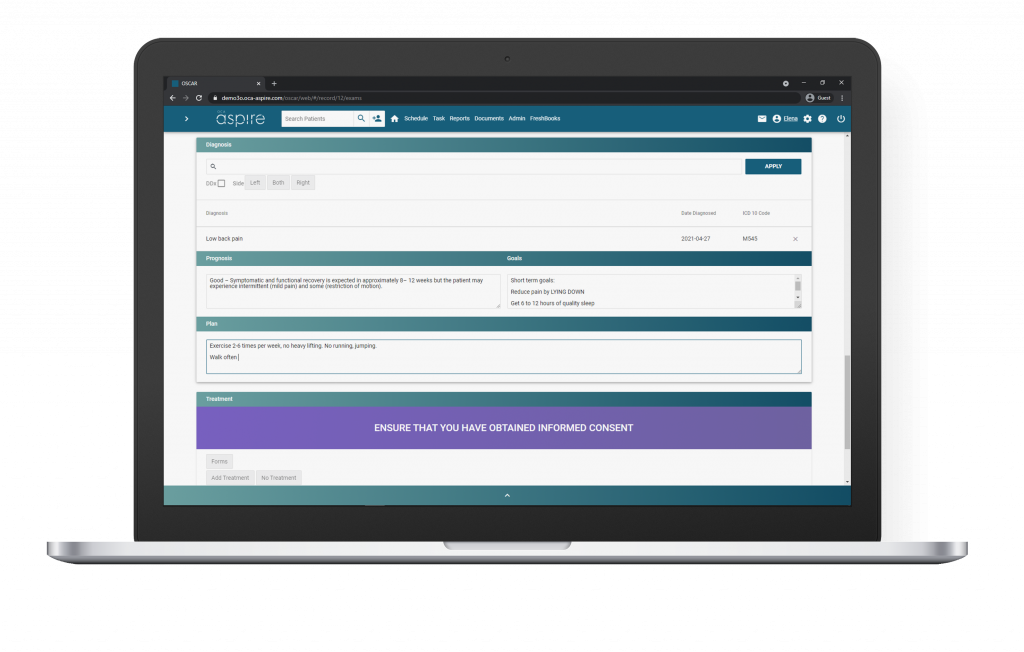 Maintain your existing charting style by fully customizing templates

.
Capture all required information by customizing your notes with

text templates.
Empower your

colleagues by enabling them to set their own preferred templates.
If you're interested in learning more about OCA Aspire you can book a personalized demo below. Or, if you're ready to begin your transition, click on Get Started to begin your journey today!
"Patients like the electronic aspect and I appreciate using the interactive diagrams to explain their treatment plan. OCA Aspire creates a better experience for everyone and saves time across my practice."
– Dr. Sandhar
Learn about some of our patient experience features: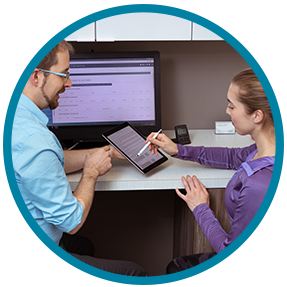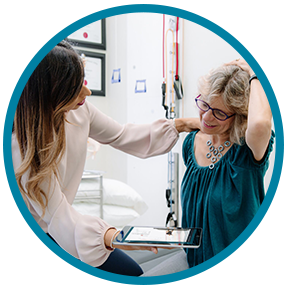 Exercise and Education Portal