A proven and results-oriented platform for advanced patient care plans
Powered by Kinduct, this powerful tool, used by professional athletes and teams, adds another layer to your exceptional patient care.
Engage, educate and empower your patients
A library of 3D medical animations and exercise videos.
Tailored content to help patients understand their injuries.
Meet patient needs with a library of content and customized exercise routines.
Patient-access dashboards for an enhanced experience.
Remote patient monitoring
Patient progress tracking via journals and encrypted messenger.
Quick exercise adjustement based on patient progress.
Data-driven patient care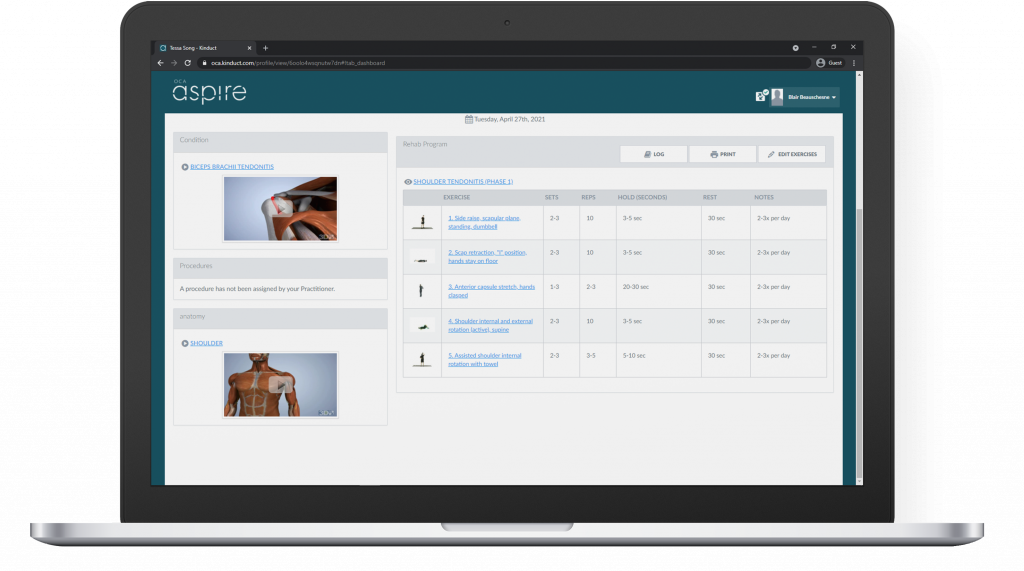 Consolidated data collection, dynamic reporting and visualizations to sync with patient health records.
Timely identification of at-risk patients.
Informed clinical decisions via data insights.