The most comprehensive online booking tool for your clinic.
Making your customer service shine in the first step with features to filter appointments, book multiple visits, and more.
Enhanced patient experience with effortless online booking
Enable patients to book and manage appointments anytime and on any device.
Allow patients to find the perfect appointment by time range or by practitioners.
An overview of appointment options at a glance. Make booking easy for your patients with

an overview that showcases all their

options at a glance.
Efficiencies your team will appreciate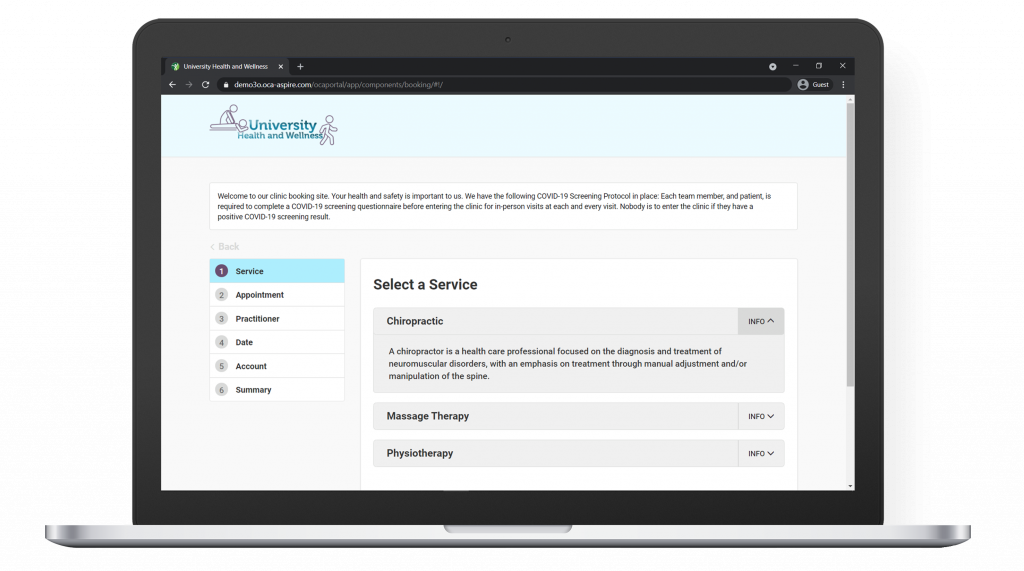 Streamline front desk work by empowering patients to book their own appointments.
Reduce business loss with automatic text and email reminders.
Comply with social distancing practices with self-serve online booking and remote intake forms.
Synced schedules with cancellations to enable patients to make last-minute bookings.
A fully customizable tool for all unique needs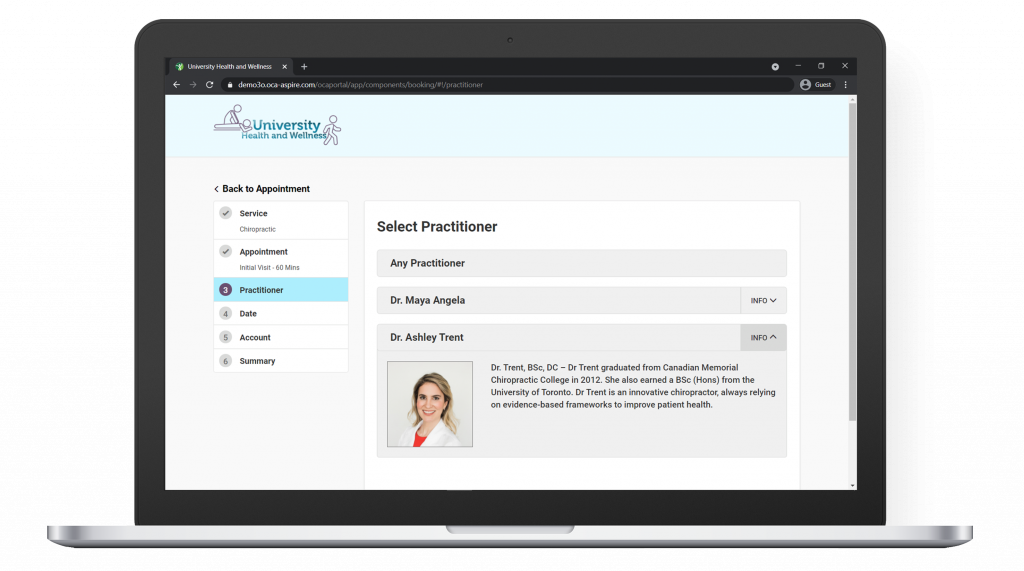 Manage demand with customizable booking parameters.
Set preferred cancellation and rescheduling windows.
Enhance your brand presence with a customizable interface.