The most comprehensive online booking tool for your clinic.
With OCA Aspire, your new and existing patients can quickly filter available appointments, book multiple visits at once, and modify them as needed, making your customer service shine in the first step.
Effortless online booking for enhanced patient experience
Allow patients to conveniently book and manage their own appointments anytime and on any device.

Enable patients to easily find the perfect appointment to fit their needs by filtering based on time ranges or desired practitioners.

Make booking easy for your patients with

a overview that showcases all their

options at a glance.
Efficiencies your team will appreciate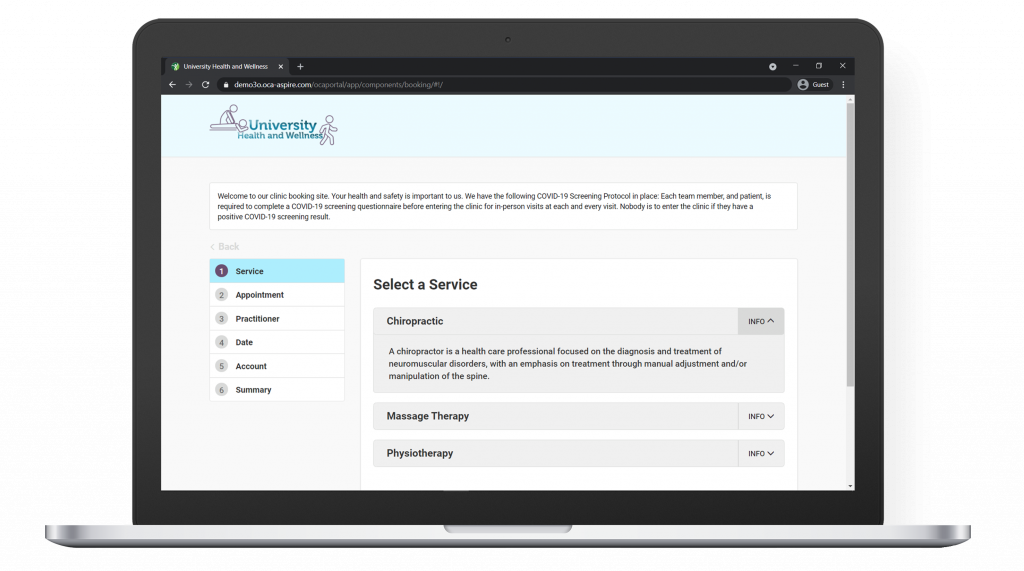 Streamline your

front desk work by empowering patients to book their own appointments.
Decrease the number of missed visits with automatic text and email reminders.
Stay safe and comply with social distancing practices with self-serve online booking and remote intake forms.
A fully customizable tool that meets all your clinic's unique needs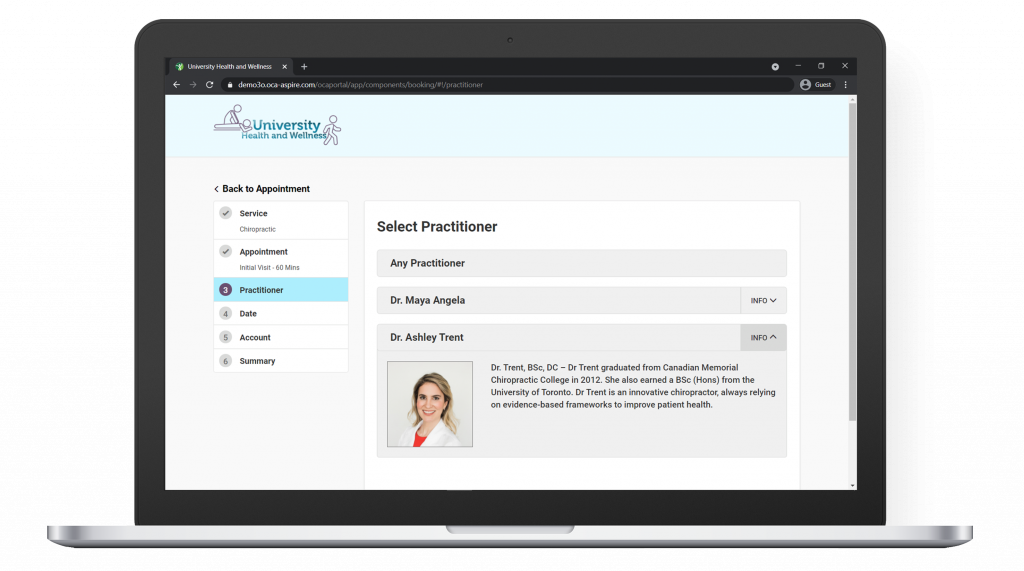 Manage demand by customizing booking parameters such as restricting new patients or limiting the number of bookings for each patient.
Set your preferred buffer for cancellation and rescheduling.
Enhance your professional presence by customizing the interface with your branding, colours, and logo.
The edge you need to grow your business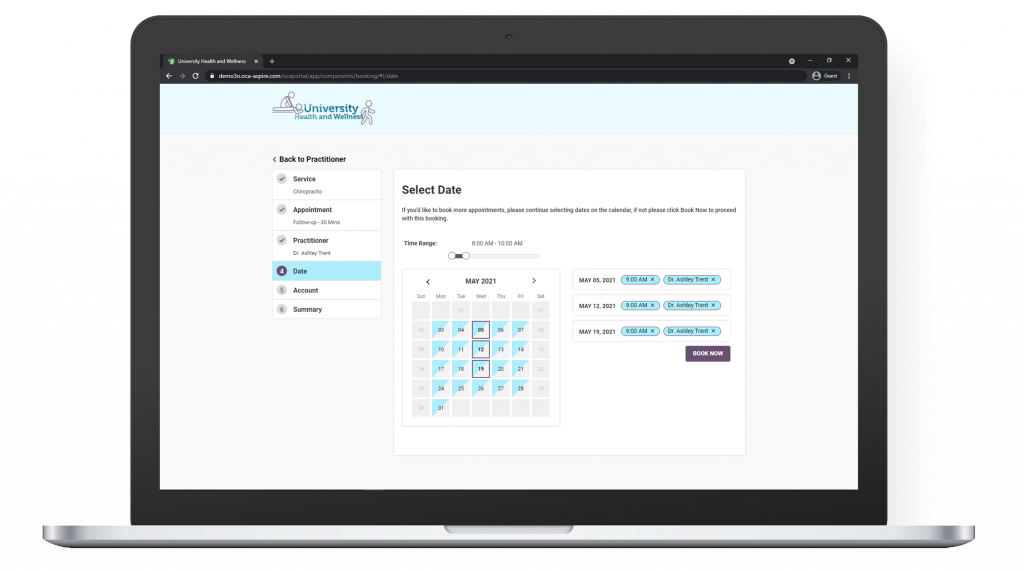 Help your patients adhere to their care plan by enabling them to book all their required appointments in advance.
Make visits routine for your patients by making it easy to book multiple appointments at the same time.
Take advantage of last-minute patient bookings by having your schedule in sync with any patient cancellations.
If you're interested in learning more about OCA Aspire you can book a personalized demo below. Or, if you're ready to begin your transition, click on Get Started to begin your journey today!
"I find OCA Aspire is a user friendly interface, limited only by your imagination. It's easy to use, provides quality notes for archiving and requires no additional office equipment.
Its future amalgamation with a billing platform makes this a totally comprehensive package, produced by the profession, for the profession. Highly recommended."
– Dr. Brooksbank
Learn more about our patient experience features: