Powerful billing and payment modules for no extra charge
With OCA Aspire, you can easily oversee finances with integrated billing, accounting, and reporting, powered by FreshBooks. Manage all of your accounting needs effortlessly without paying for any additional software!
Billing made easy
One-click invoicing, right from the schedule page.
Automatically assign fees by linking appointments to billing codes.
Increase efficiency by automatically applying discounts and taxes.
Searchable products and services make adding to an invoice easy.
Enhance your patient experience by automatically emailing invoices to them.
Customize your invoices with your branding, colours, and logo.
A convenient payment process for your staff and patients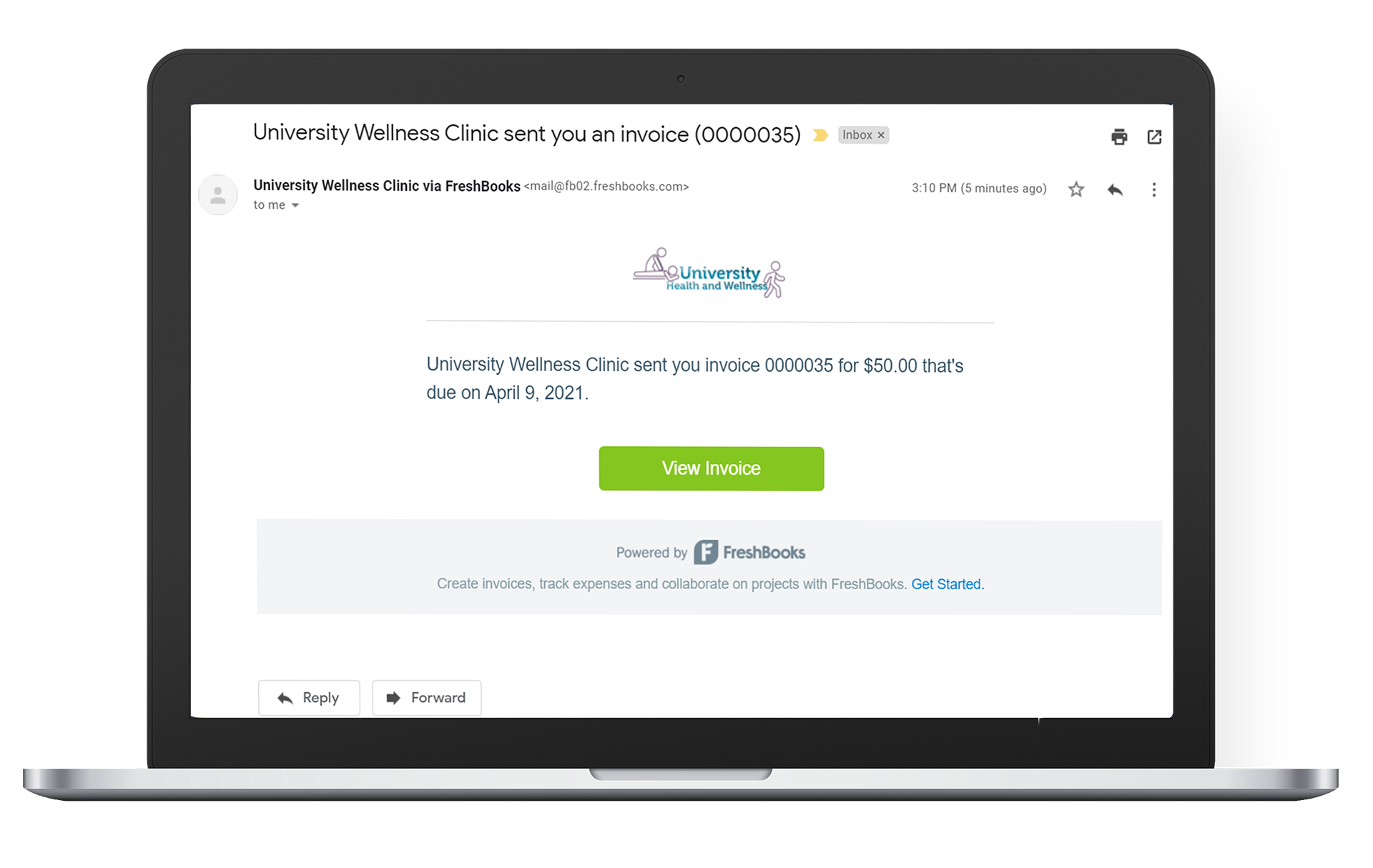 Securely manage payments with a comprehensive list of in-clinic and online options.
Allow your clients to pay for multiple invoices in one transaction.
Collect your fees easily with automatic reminders and online payment links.
An easy-to-use accounting module for no extra charge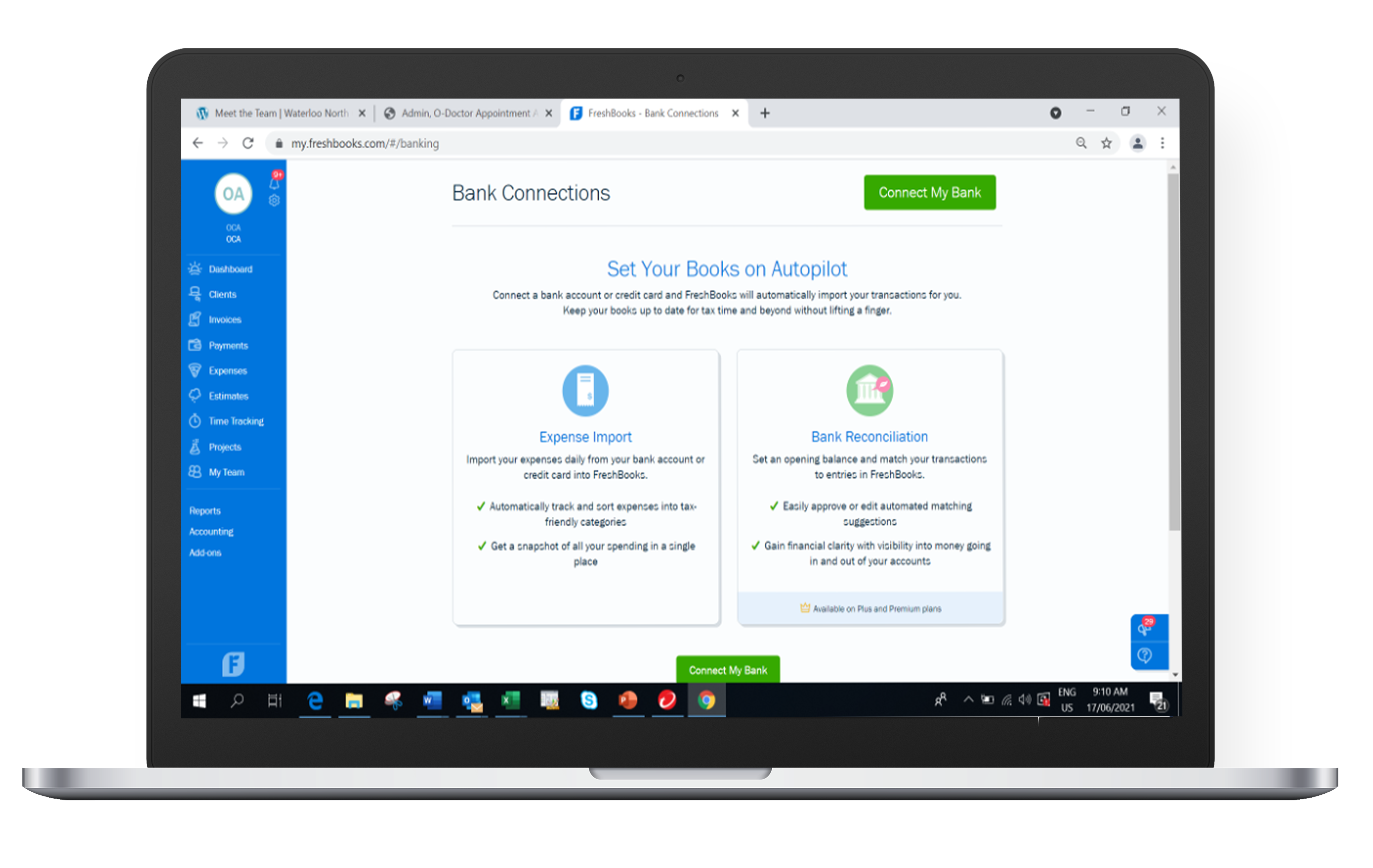 Save on bookkeeping costs by automatically recording your sales and receivables.
Keep track of your cash flow with automated bank reconciliations.
Easily track who you owe and payment due dates by adding invoices to account payables.
Quickly import expenses from your bank accounts or credit cards.
Financial reports at your fingertips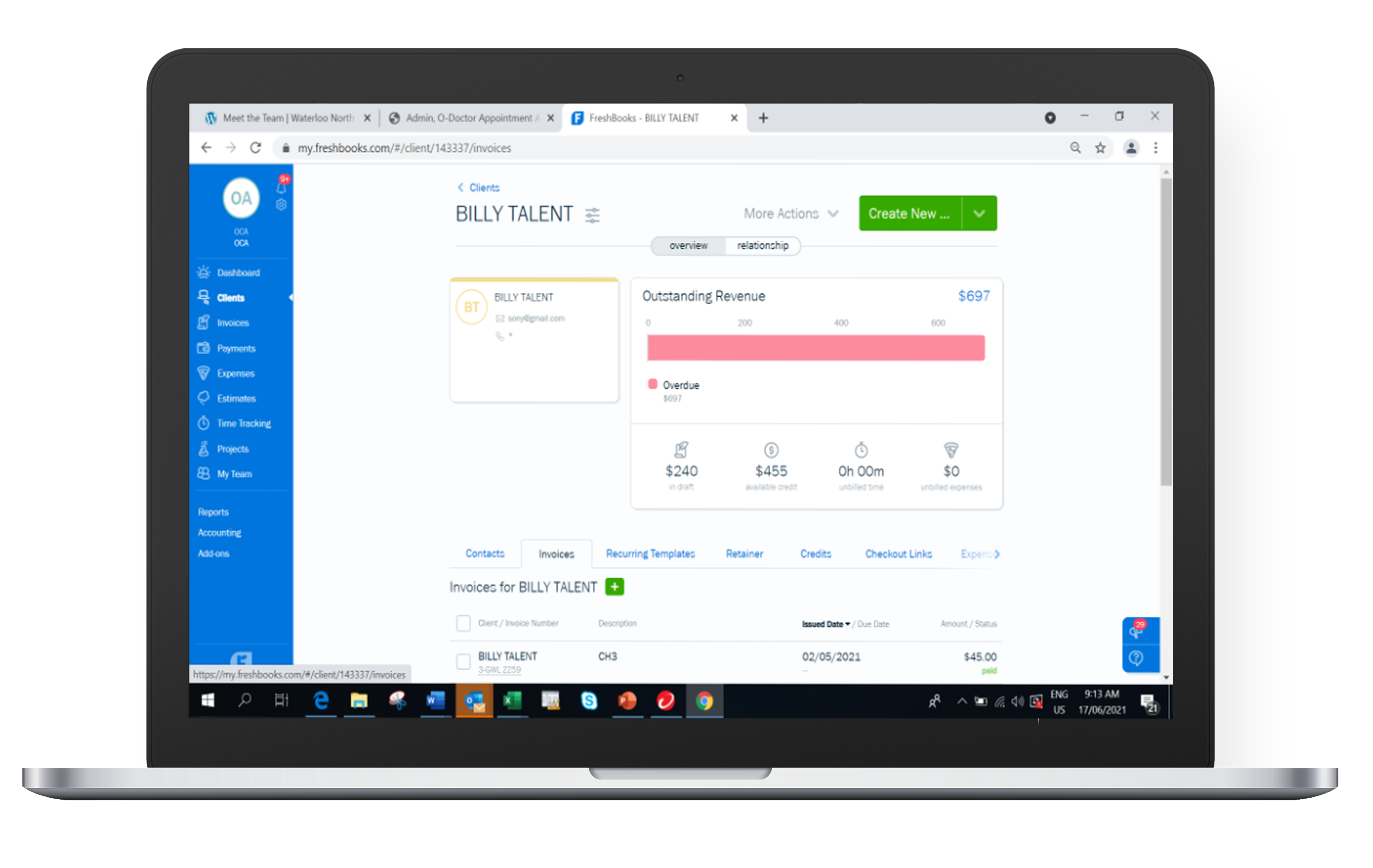 Analyze your revenue and receivables with customizable reports at an organization or patient level.

Track and analyze your expenses and receivables with customizable reports at the organization, vendor or patient level.
Enjoy peace of mind by easily tracking inventory, managing taxes and more, all in one place.
Confidently manage your finances with easy access to Profit and Loss, Balance Sheet and Cash Flow statements.
View our introductory demo video or book a personalized one below. If you're ready to begin your transition, click on Get Started to begin your journey today!
"With the flexibility FreshBooks offers through online payments, automated payment reminders and detailed reporting, I've been able to dedicate more time to my clients and grow my practice into everything I want it to be."
– Jake Jorgovan
Learn more about our features: