Optimize your calender and grow your business
Enabling your health assistants to book, view, and manage appointments effortlessly for an exceptional patient experience.
An efficient scheduling process for a happy and productive staff
Pre-Populated sections enabling three-click appointment bookings.
Streamlined advance bookings for repeat visits.
Edit appointments in just two steps.
Hassle-free calendar search of all appointments & patients.
A command center that ensures your clinic runs smoothly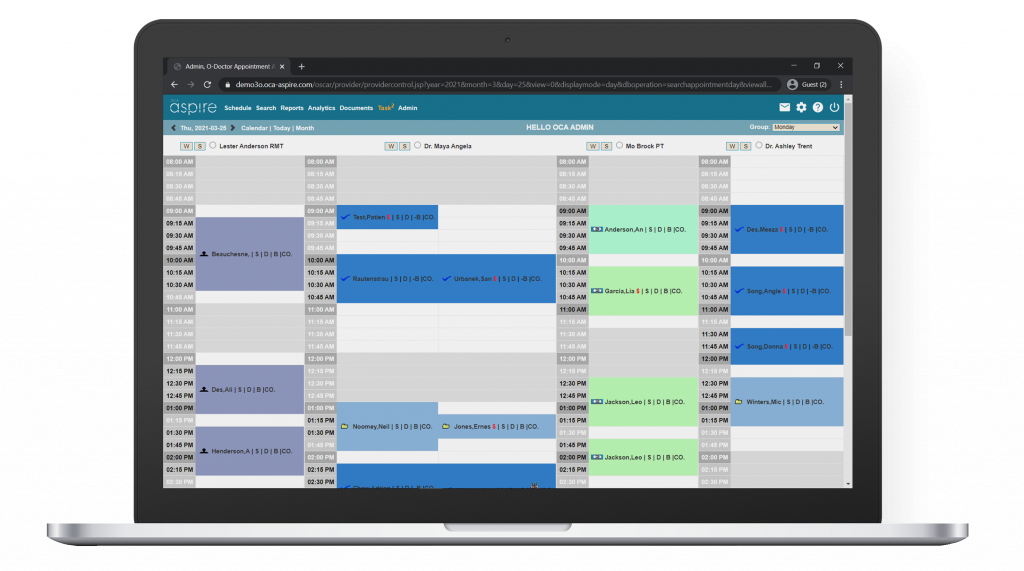 See your day at a glance for all appointments.
Colour-coded calendars highlighting practitioners' availabilities and appointment statuses.
Check billing status with auto-updating credit balance icon.
Add quick links or text in customizable appointment tiles.
Update patient's status with predefined workflow.
Everything you need in one place
Understand clinic workload with calendar views by time range or by practitioners.
Easily add an ad hoc break without leaving the calendar page.
Book the next appointment during the visit without toggling between pages.
Create an invoice with one click directly from the calendar.
Access to patient e-charts and electronic forms from the appointment tile.
Customizable parameters for each practitioner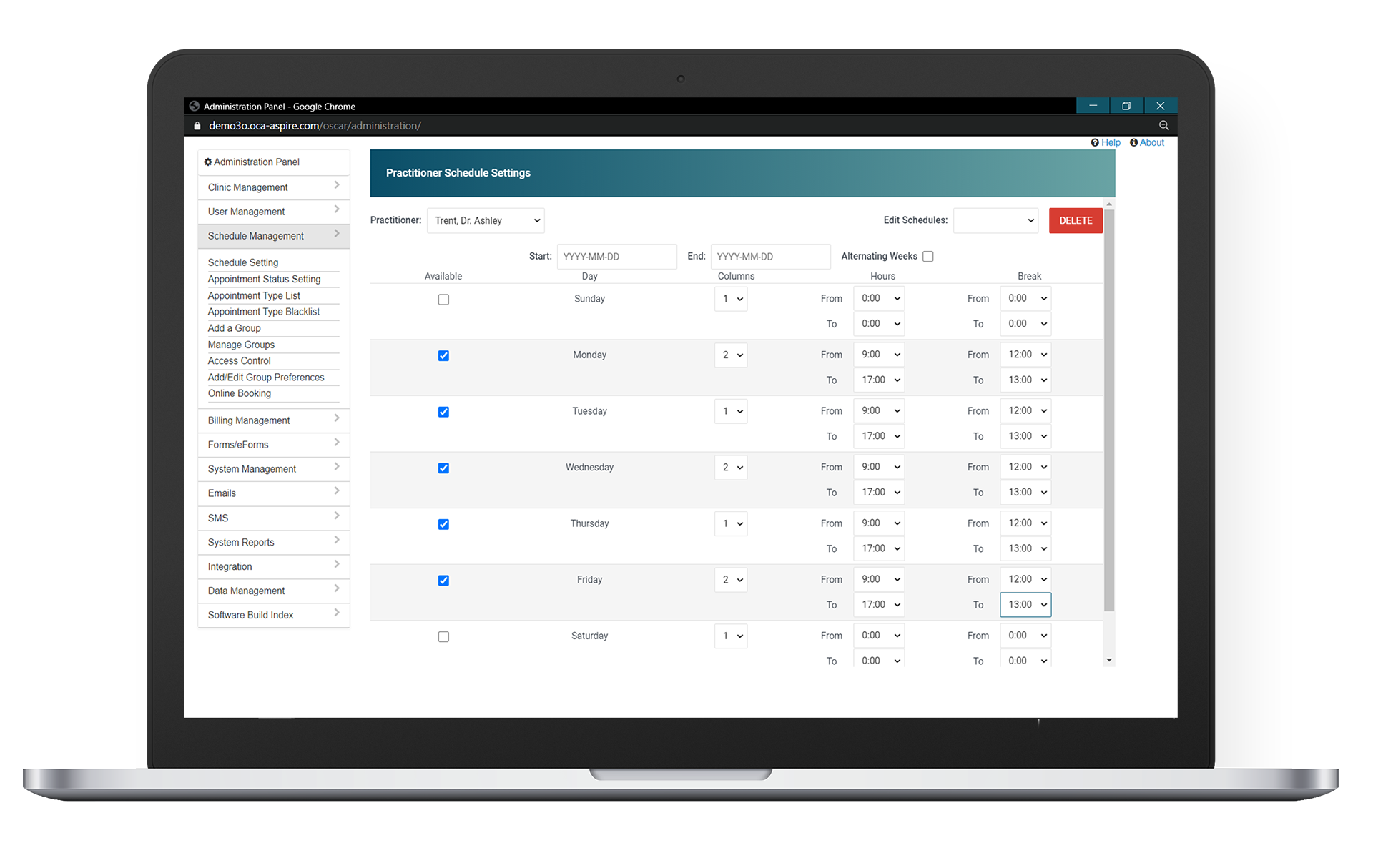 Default appointment types with set durations.
Set availabilities, summer hours and holidays for a smooth booking routine.
Withhold appointment types to minimize scheduling mistakes.
Automatic room assignment to avoid double booking.
A powerful scheduling tool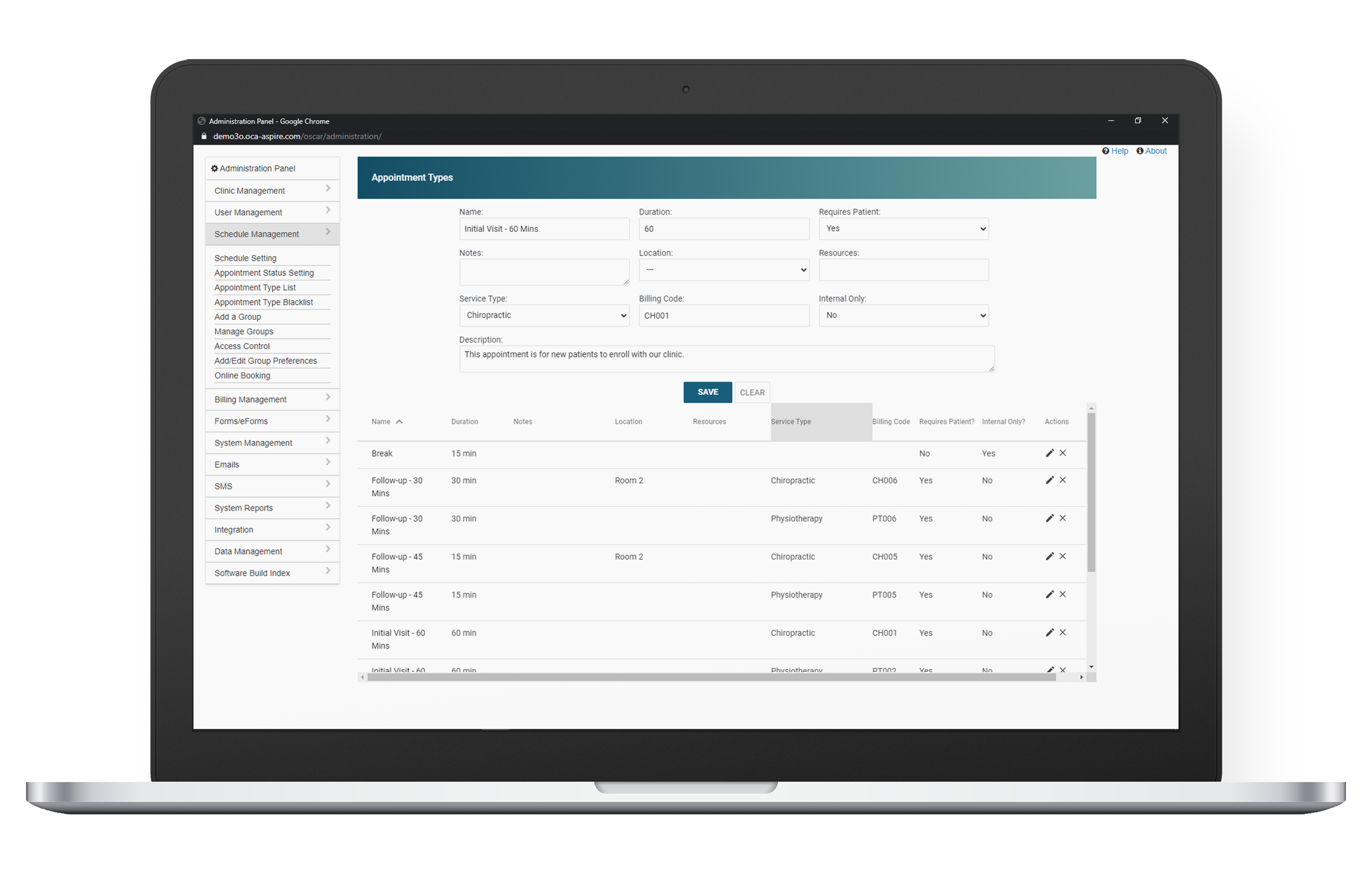 Configure appointment intervals to manage demand.
Automated text and email reminders.
Auto-tracking of occupied and empty rooms.
User-choice calendar views from day to week or month.